Is really the doctor's office a bacteria-free space? Do you really know to what are you exposing yourself? Moreover, pay attention if you work there, you might want to call a cleaning company after this article.
I had once a friend that went to have an appendectomy, and when she got out of the hospital, left with other infections. What?
Be it hospitals or doctor's office you should be careful. You'd think that at he doctor's office you go to get well, but most patients have known for a long time that health care facilities are a hotbed for germs. Annually, people that go there for a prescription, leave with more than just that.
Did you know that he common cold and flu virus may not be the worst things you'll pick up?
Center for Disease Control (CDC) has revealed that in 2011, that an astonishing number of t 350,000 patients contracted the potentially fatal C. difficile bacteria in community medical settings, such as doctor's and dentist's offices! The harmful bacteria has been found to be present in 6 out of the 7 Ohio outpatient clinics tested in another study from 2013.
The first study concluded than more than 15,000 deaths could be directly linked to this bacteria, which causes inflammation of the colon and potentially deadly diarrhea.
It has been known for a long time that C. difficile can lurk in hospitals, they did not know how common it was in community medical practices. Often administrators treat with superficiality the state of cleanliness of their offices. But according to the study, a majority of cases—66%—were picked up in these facilities, while only 24% were a result of hospitalization.
---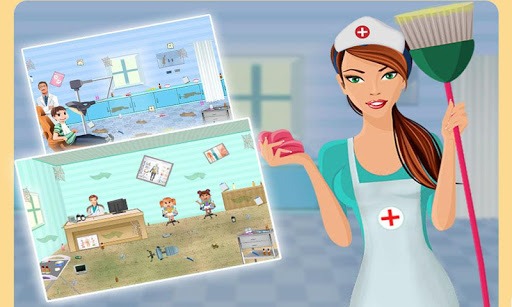 Luna Clean understands the requirements of healthcare cleaning and medical facilities cleaning and work hard to meet those needs. Our specially trained and equipped staff can handle with integrity the special needs of the medical profession .
For the last couple of years many healthcare and medical facilities have been choosing us as their commercial cleaning provider because our employees are trained to give your facility the most thorough cleaning it has ever had, every time we clean.